Are you lucky enough to have a
basement
in your
home
? If you are sitting on an unfinished basement, then you have plenty of options to finish your downstairs portion of the house. Not only is this going to be a fun project for you and your family, but it is going to increase your living space and raise your property value.
First off, just because it is a basement does not mean it needs to be treated any differently from the rest of your home. There are just as many custom and upgraded designs available for this downstairs living environment.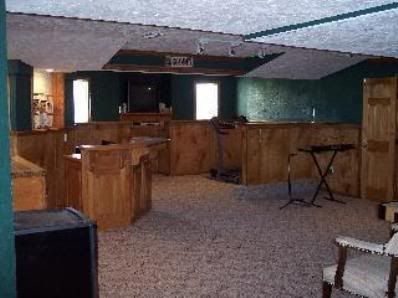 Here are a few options you may want to consider when designing your newly finished basement:
1. Unique cabinetry is a wonderful way to spice up the bar area or downstairs kitchen. You can have custom cabinets in the bathroom, entertainment area, and any other place you have built in storage.
2. Custom build-ins are also a great option. People love making their basement the 'hang out' area, and custom entertainment shelves are always a smart idea. You can store tons of games, movies, and even your tv in a custom build-in.
3. Believe it or not, fireplaces are even an option in the basement. Now you can even design your own mantel and fireplace downstairs. We all know how cold and damp it can feel, and a fireplace is bound to warm this up and keep it cozy.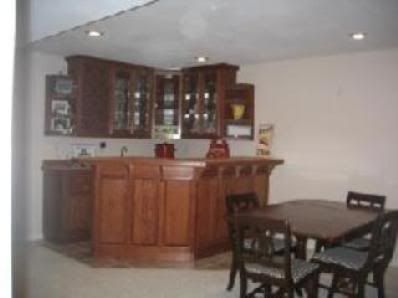 4. Windows are a wonderful addition. Most basements are not entirely underground, and a window or two can surely brighten the space up and make it feel less claustrophobic. You can put windows in the main living area or even the bathroom. Even if the window is small, everything looks better with a little light shown on it.
5. Wet bars and wine cellars are something every homeowner can enjoy. The basement is a place to hang out and relax. What better than having a bar or wine cellar? Now the kids can relax in the entertainment area while you grab a drink at your own built in bar. You can design them to be as big or small as you like.
There are endless design options when trying to layout your perfect basement. Whether you decide on a bar or wine cellar, custom built-in entertainment center, fireplace, or more, there are plenty of options to choose from. So don't constrain your design ideas, get unique and enjoy your new finished basement!